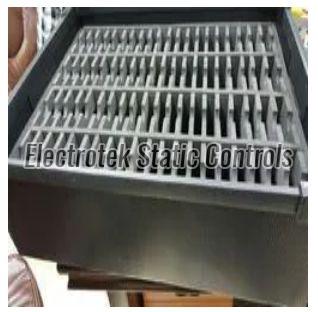 Corrugated bin design is the method of matching the various design factors for the corrugated bins having a functional physical, processing along with end-user requirements. The packaging engineers play an impactful role in managing the performance-based condition of these PP corrugated bins, along with managing the essential total cost throughout the process of packaging and warehousing. Apart from the basis of structural design, other vital information like bar codes, labels, and graphic designs are also attached to it.
Functions of PP Corrugated Bins:-
The corrugated bins are widely used as shipping containers. These bins are required to contain the product which is transported from the manufacturer via the distribution channel. It is sometimes even used by customer-based end-use.
These bins especially provide the basic protection to the product kept inside. In the case of paper-based bins and boxes, inner components are used which act as cushions, braces, and block the product so that its fragile content can be protected. However, in the case of the PP corrugated bins sold by the suppliers in Gurgaon, no separate cushioning component is required as they are stronger and more resistant to external factors.
The ordinary containers and bins which are used in the process of shipping require separate printing and labels so that they can be identified based on the details mentioned about the product. Moreover, these bins also carry labels that provide the legal and basic regulatory information along with bar codes that are meant for routing purposes.
These corrugated bins are often used for marketing, merchandising, and even selling purposes as they put up a better image of the product. They show high graphics which help in relating to the contents of the bind.
Apart from that, there are some bins and boxes which are specially designed to display the contents on the shelf. The use of these PP corrugated bins has increased greatly due to their strength, durable life, lightweight, cost-effectiveness, and above all, the protection factor which it provides. They are widely used for shipping a variety of items safely and soundly as these bins can handle the pressure which is exerted doing stacking for transportation of the items.
What is the stacking strength of these bins?
Well, as you know that these PP corrugated bins by suppliers in Gurgaon are providing complete resistance to the product against crushing during the process of stacking talked place at the warehouses.
These bins are specially designed with modified features after optimizing the grade of the corrugated boards, box designs, the direction of the flute, and also internal supports. These bins provide ultimate protection to products stopped inside them from all sorts of internal factors and crushing.
Apart from that, in case of high humidity, these bins also help in providing a better environment for a product with its strength and its resistance to moisture. The compression strength is directly based on the construction, size, and parameters under which the corrugated bin is manufactured.