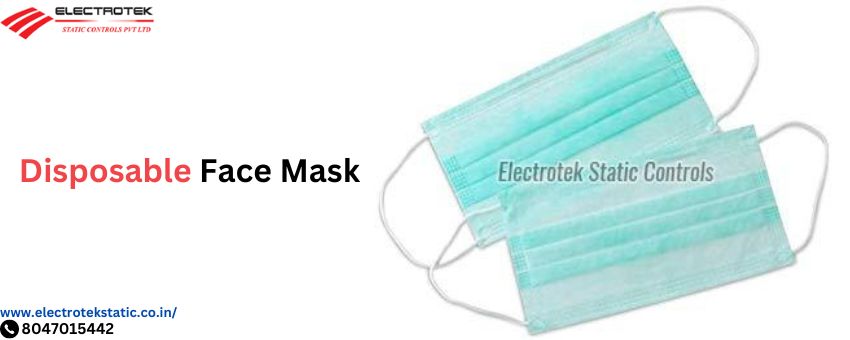 In many respects, the year 2020 has been legendary, and most of us are eager to put it behind us. However, this year has also taught us a lot about health and safety, particularly how to keep safe in our neighbourhoods. We all have a responsibility to keep ourselves, our families, and our communities safe.
Reusable or disposable face masks are preferable for protection against tiny airborne particles? This is a common question. Searching for "benefits of disposable face masks" on Google is sure to turn up a variety of opinions on whether or not disposable paper masks are the best option. We'll break everything down clearly as our goal is to demystify the world of "Do It Yourself Care."
People are employing face shields, bandanas, and neck gaiters in addition to paper and fabric masks to protect themselves.
Face shields are frequently used in conjunction with face masks since their main function is to increase the wearer's facial and eye covering. Due to the prolonged close contact, face shields are frequently used in schools, however, the CDC claims they are ineffective as a stand-alone prophylactic intervention or as a substitute for a face mask.
Both neck gaiters and bandanas are preferable to nothing, but neither offers sufficient protection. A bandana does not fully filter the air since it is open at the bottom. The common neck gaiter is sometimes insufficiently thin to offer sufficient protection.
Advantages of Disposable Face Masks
The most effective face masks are N95 disposables. As was already established, an N95 mask may effectively shield its user from the COVID-19 virus, according to OSHA. With that type of support, it's difficult to object.
Disposable face masks are disposable. Although it is evident, why is it significant? Face masks are intended to shield the wearer from dust and liquid droplets. Throwing away your mask after usage lowers the possibility that the virus can spread to other surfaces and could infect the user if you come into touch with infected particles.
It is more likely that disposable face masks have been NIOSH-approved. If your mask has received NIOSH clearance, it has undergone extensive testing and has met or surpassed requirements for safety, particle blocking, and filtration.
Disposable face masks don't require washing. Many people who use reusable masks forget to clean them or are unaware that they should. Cloth masks should ideally be cleaned in hot, soapy water each day, and then properly dried. How recently did you clean your reusable face mask?
It's simple to have disposable face masks on hand. We advise having a few disposable face masks available in your car, pocketbook, office, and any other place you could be near people. A simple fall-back is a disposable mask if you forget your reusable one. Just keep in mind to keep spare masks sealed up in a plastic bag or another enclosed area when not in use to prevent contamination.
It is your choice as to what kind of mask is best for you. Although disposable face masks offer certain advantages over reusable ones, both are nonetheless useful when used properly and in conjunction with social distance.
Choose to deal with the right Disposable Face Mask Suppliers in Gurgaon and get quality masks for your use.