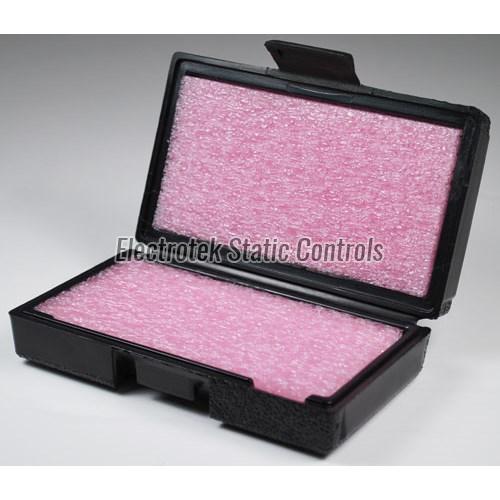 We all know how electronic devices can be easily damaged if not taken care of properly. They comprise an important part of our lives as we use them for various purposes such as connecting to the world in a digital manner or for storage purposes. If anything happens to them, we get affected in a way that takes time to recover. We make sure that our devices are safe and kept properly to avoid any kind of damage which also consists of static damages.
To keep such devices protected, antistatic foams are widely used. It is nothing but a special type of product that is manufactured for transporting electronic equipment and parts. The antistatic foam has a very distinct property that ensures the device is protected against the electrostatic charges being dissipated slowly either by neighboring electronic equipment or devices or by the component itself or from the person handling the device or equipment.
What are the features of antistatic foam?
Antistatic foams are not only good for absorbing static charges but also provide amazing cushioning to sensitive computer chips, circuit boards to name a few. It helps in safeguarding the electronic device and equipment from damages that can be done by slight hits or pressure. They are used in manufacturing cases and covers for varieties of devices such as hard drives, laptops, etc. Different size of antistatic foam is available in the market that can be used depending on the requirements.
Start your own business for cases and covers made of antistatic foam
If you are someone who is not getting a business idea, then you can work towards manufacturing cases and covers for electronic devices and equipment made of antistatic foam. They are highly used and can lead to a successful business venture. You can sell those covers online as well as offline and earn a huge profit on each unit.
To get started with, you need antistatic foam that you can easily get from antistatic foams exporters in Gurgaon. They will be able to deliver you high-quality antistatic foam at a great price using which you can manufacture stylish yet useful covers and cases. It will not only help you start a venture but will also help you to set up your business and be successful.
All you need to do is contact a renowned exporter of antistatic foam so that you can get started with the production. You can place an order for the required quantity of antistatic foam online as many exporters are going online to expand their business. It is a great way to get started with your establishment without even compromising on your health and safety.
You can select as many quantities as required or offered by the exporter without having to step out of your house or office. This will help you to manage everything from the safety of your home or office and you can start with the production. You can be ready with the designs and patterns that you want to manufacture so that as soon as you get the antistatic foam, you get started with the process without even delaying a minute.