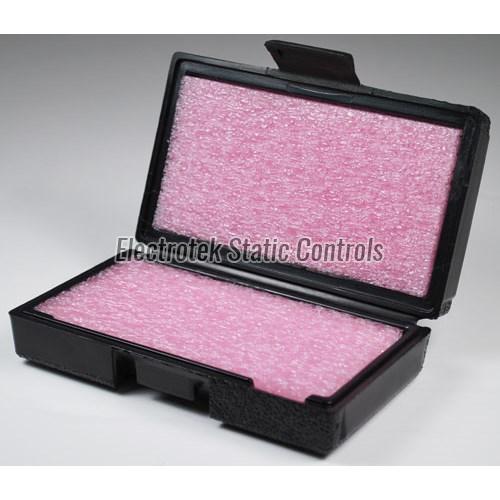 Electronic items and their components are quite delicate and that is the cause of their early damage or malfunctioning. Technicians and experts take ultimate precaution during their manufacturing process in consideration of adverse environments.
It is better to wrap them with wrist wraps or garments to lessen the damage. Saving the costliest items is of utmost importance.
Static electricity is something we cannot feel or realise, but a small spark would cause significant damage between the surfaces. The shock is initiated because of rapid electron transfer between the objects. Electrostatic sensitive devices are thus prone to damage.
The same applies to LEDs, ICs, and other delicate items as well.
After manufacturing, transportation of these things via exporters is not quite an easy job. Hence, we need the medium, termed as Antistatic Foams Exporters.
About Antistatic Foam:-
Foams are inserted for transportation, packaging, and storage purpose for various items for household as well as commercial use. ESDs need a type of foam that is made with a special anti-static agent and chemical.
We find it via pink colour, and it is done so as not to mix with other foams.
Apart from protecting goods, this anti-static foam provides a path for electrical charges for safe packaging and deployment. With such a safe packaging arrangement, there is hardly any chance for triboelectric or frictional charging.
After so many potential failures, industrialists come up with the solution with anti-static foam.
It has saved many business perspectives for delivering the goods over the distant places. Packaging of conductive foam will do better static-fighting tasks.
Features:-
The PU Antistatic Foams Exporters in Gurgaon is advancing towards new heights of applications. With fine surface resistivity, it has a product density of 30 to 25 kg/cu. Mt. It keeps the condition of new electric parts and electronic goods in their original form without any harm.
The top exporter of anti-static foam has high performance while packing the items with proper cushioning. The delicate parts are highly sensitive to damage and other problems.
Anti-Static polyethene foam Properties:-
• Excellent conduction of electricity with surface resistance
• Density would be about 2.5-6.25 lb/ft
• Lower antistatic charging – minimization charge generation in an electrostatic process
• Less chemical corrosion: It shows no corrosion in packaging and transporting
• It always buffers better performance and is ideal for device protection
• Physical shocks are protected during packaging, handling, storage, and shipping of ESD sensitive devices
• Ideal operations for long-term usage
• Easily adaptable by customers for die-cutting
It is made under the expertise and supervision of wide acceptance and acknowledgement of the clientele.
The best thing about these foams is their shielding effect with added shock absorption properties and conductivities. It has excellent resistance abrasion performance and compression characteristics.
The higher chemical resistance resists it from damage and rustiness. The product is more useful towards pinned components and huge temperature applications as well.
The products are manufactured under expert engineers via stringent supervision. The estimated cost is within budget, and it is showing its true sense in the market.
Get more information regarding anti-static foams and their latest versions. This polyethene foam shows greater value in reducing the cost and protecting many natural resources from being wasted in industrial production.
You may use the Antistatic Foams Exporters proximity regarding more knowledge for its production.